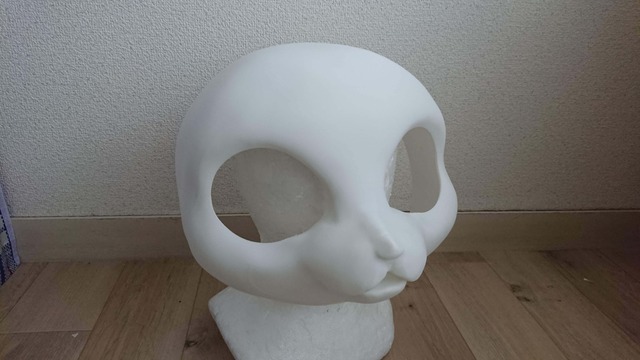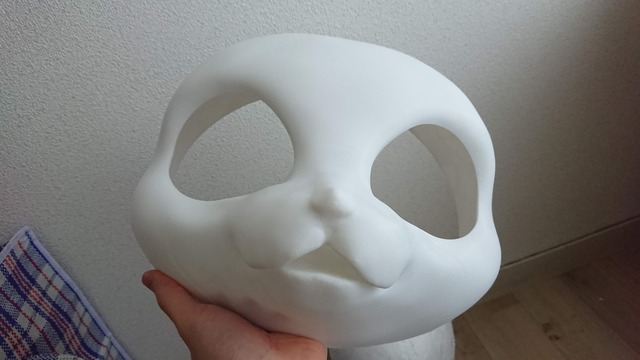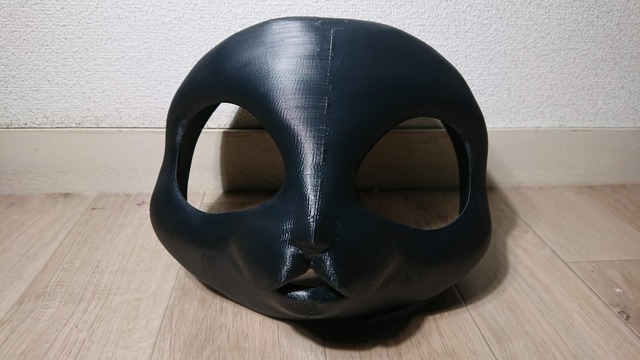 ケモノヘッドシェル Fursuit Headbase
Pre-Order Item
Scheduled shipping date: 11/13/2021 ~ 12/13/2021
* Please remember this item is only sold to 11/01/2021 23:59.
*Limit of 3 per order.
Japan domestic shipping fees for purchases over ¥20,000 will be free.
Shipping fee is not included. More information.
受注生産品です。発送まで約1~2ヶ月かかります。
素材:PLA
外寸:幅約27.5cm
・着ぐるみのベースとして使用することを想定しています。用途外に使用しないでください。
・3Dプリンターによる製造品のため、バリ除去時の跡や成形痕などのキズがございます。
・扱う場合は軍手などの手袋をしてください。端は軽くヤスリがけしてありますが鋭利になっているためご注意ください。制作時は端を布やウレタンでくるんでください。バラクラバなどを着用して皮膚に直接当たらないようにしてください。
・強い負荷や衝撃を与えないでください。破損したり、怪我を負う恐れがあります。運搬時には圧迫されないよう注意してください。
・別居で猫を飼育しているため、ごくまれに服などから付着した猫の毛が混入する場合があります。アレルギー対策のため工房を分けて注意しておりますが、敏感な方はご購入をお控えください。
・未加工での転売はご遠慮願います。ベースを使用して制作したキャラクターの販売はご自由にお願いします。
・制作したキャラクターの写真を見せてもらえると嬉しいです。
・黒、白以外で印刷したい場合は特殊色にチェックを入れ、希望する色を備考欄にご記入ください。色が用意できない場合には、注文をキャンセルさせていただく場合がございます。
・売り切れの場合はTwitterのDM、またはお問い合わせよりご相談ください。

This is made-to-order product. It takes about 2 months.
The product is intended to be used as a base for fursuit head. Please do not use it for any other purpose.
The product is made by a 3D printer, so there are some flaws such as burrs removed and molding marks. Please wear gloves when handling. The edges have been lightly filed, but please be careful as they are sharp. Please wrap the edges with cloth or urethane foam when making fursuit head. When the head is worn, please wear a balaclava to avoid direct contact with the skin.
Do not apply strong loads or shocks, which may damage it or cause injury. When transporting the product, be careful not to apply pressure.
In rare cases, cat hairs may be entered in with the product due to the fact that we have cats living in a separate house.
Do not resell this base except processed into a finished fursuit head.
We would be grateful if you could show us your finished fursuit using this base.
If you would like to print in a color other than black or white, please check the "Special Color" box and enter the desired color in the remarks column. If the color is not available, we may cancel your order.
If this is sold out, please ask us with Twitter's DM or contact.
Add to Like via app
Reviews

(0)

Shipping method / fee

Payment method